The ultimate enjoyment on Ameland
Welcome to the website of 'Oerd'; Our luxurious thatched holiday home, suited for 8 people, near the village of Ballum. 'Oerd' is situated in a calm wooded environment, near the famous beach of Ameland. walking along the beach, spending the afternoon sunbathing, cycling through the dunes or diving in the sea; The possibilities are endless. Whether you're visiting with familiy, friends or your partner; 'Oerd' is the perfect place to spend your holiday!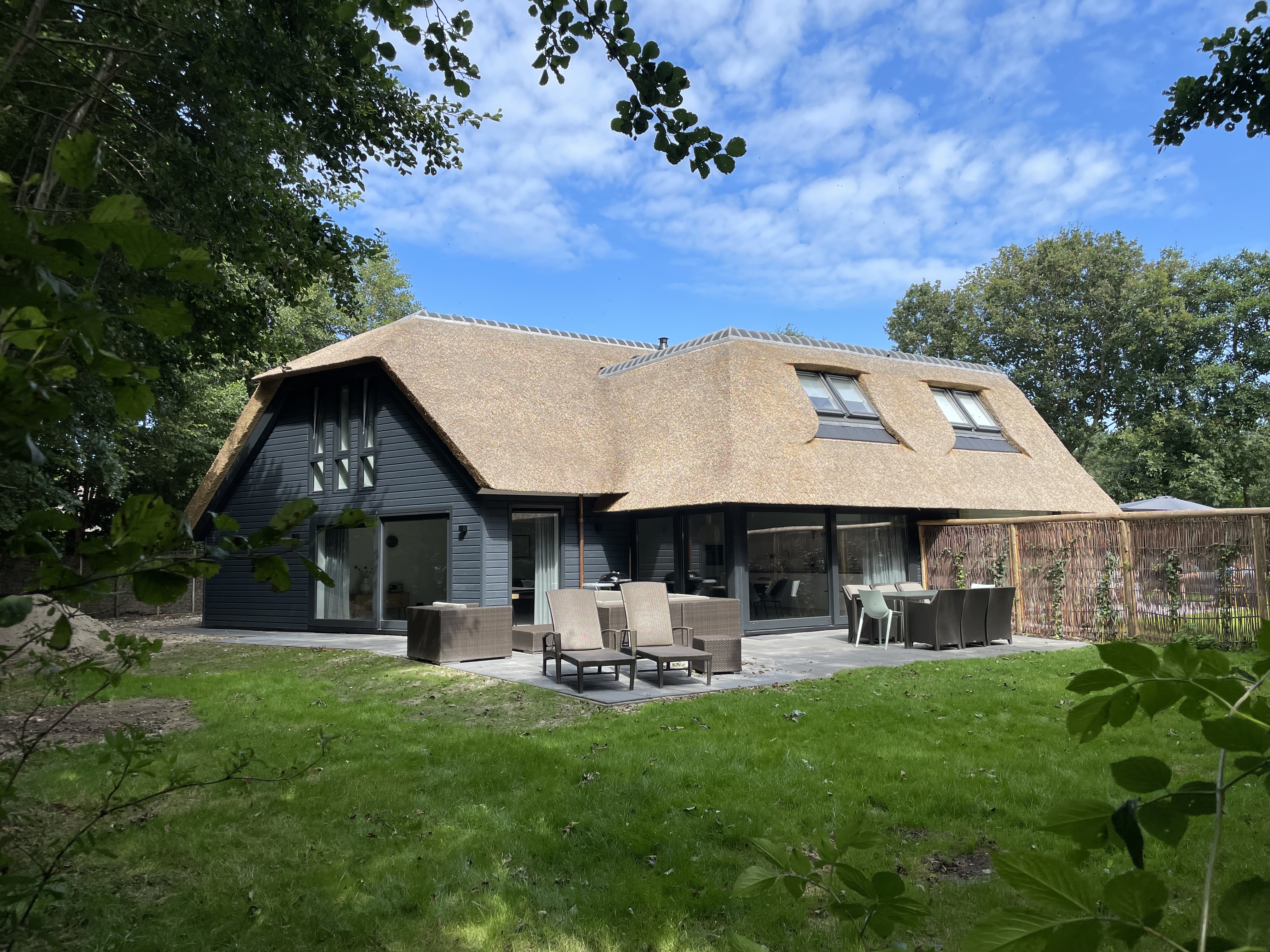 Living room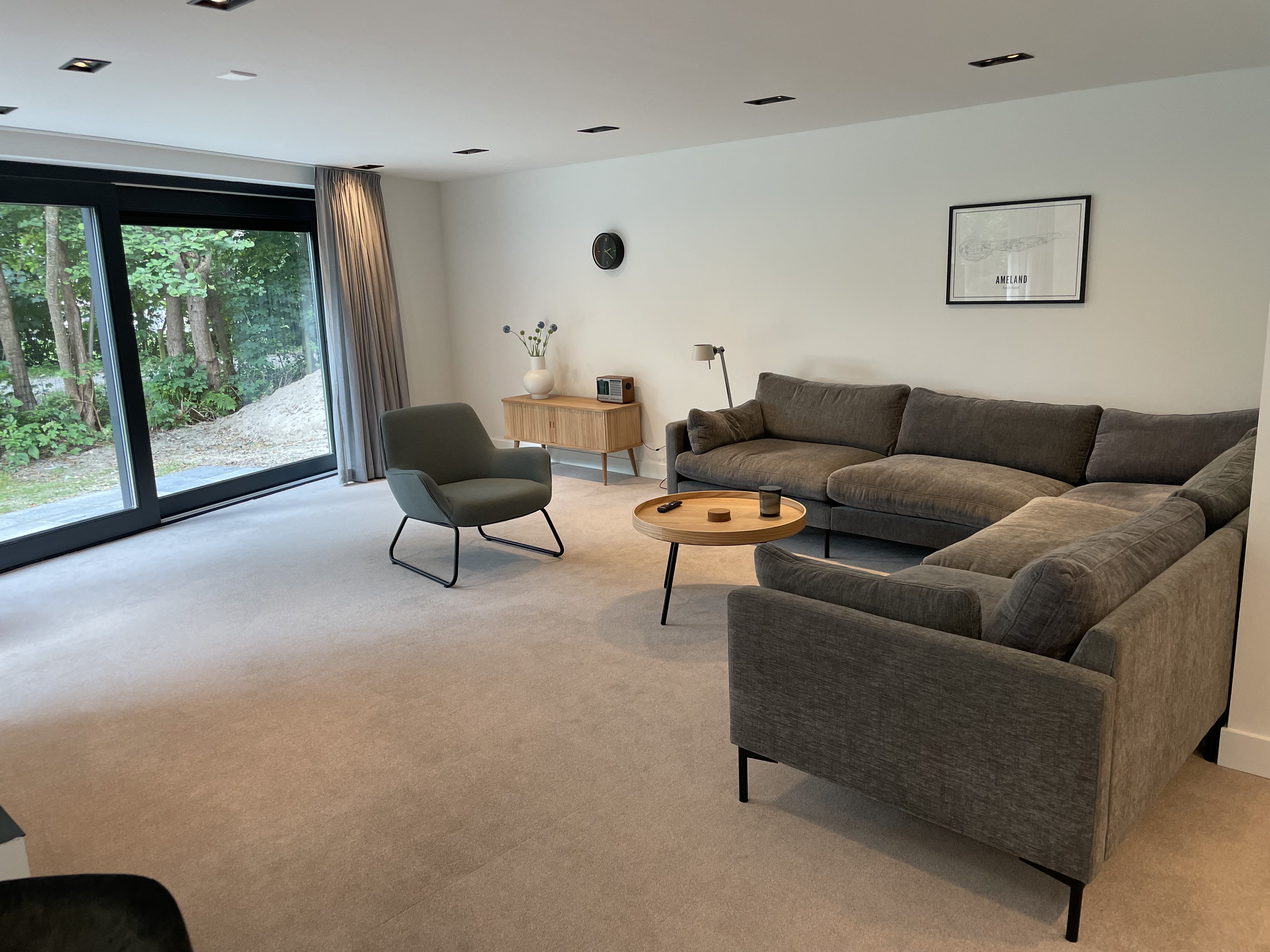 Luxurious and cozy living room with:
A spacious lounge
Television with standard cable
Fireplace
Kitchen
Great kitchen, equipped with:
Dining Area
Fridge
Microwave
Cooking essentials
Dishwasher
Electric stove
Hood
Coffee maker
Fire extinguisher
Bedroom 1
The first bedroom, found on the ground floor, is fitted with:
Two sinks
Two mirrors
It's own shower
It's own toilet
A double bed
Handy cupboard
Bedroom 2
The first bedroom on the upper floor has:
Two single beds
One compact wardrobe
Two nightstands
Bathroom
This large luxurious bathroom has at it's disposal:
A sauna
Jacuzzi tub
Shower
Two sinks
Two mirrors including lighting
Bedroom 3
The second bedroom located on the top floor includes:
Two single beds
Two nightstands
Two nightlights
Three windows, which can be opened in two different ways
Master bedroom
The master bedroom is the last bedroom, also located on the top floor. The master bedroom has:
One double bed
Two nightlights
Two nightstands
One spacious wardrobe

Leave your email address to stay posted on 'Oerd'.